What Is A Family Dentist?
You've probably heard of the term "family dentist" many times. But what is it exactly?
A family dentist is a dental expert responsible for providing dental care to people of all ages. This includes little kids and seniors. They're a little different than a general dentist.
What Is A General Dentist?
A general dentist and a family dentist are pretty similar. They're both skilled practitioners and provide people with the dental care they require. The difference lies in the kinds of patients they see. A general dentist might limit their patients to a particular age gap. While a family dentist oversees dental care of infants, children, teens, adults, and older people.
What Are The Qualifications Of A Family Dentist?
A family dentist studies undergraduate school and then proceeds to study for 4 years in dental school. Once they graduate and become licensed, they will usually undergo extra training to become adept at providing dental services to families.
Why Do You Need A Family Dentist?
A family dentist is great for when you want your entire family's dental health taken care of. These practitioners are of great importance if you have little kids. Owing to their extensive training, family dentists are great at handling kids. Furthermore, having your child visit the same dentist you visit helps alleviate any dental anxiety they might be feeling.
Another great advantage of a family dentist is that you can continue going to the same dental office as you grow older. The same goes for everyone in your family. Since family dentists provide dental care throughout all stages of life, it makes everything easier for everyone.
Why Should I Choose A Family Dentist?
There are many reasons why you should choose a family dentist to provide dental care for you and your loved ones. Find some of the most compelling ones below.
One Dental Establishment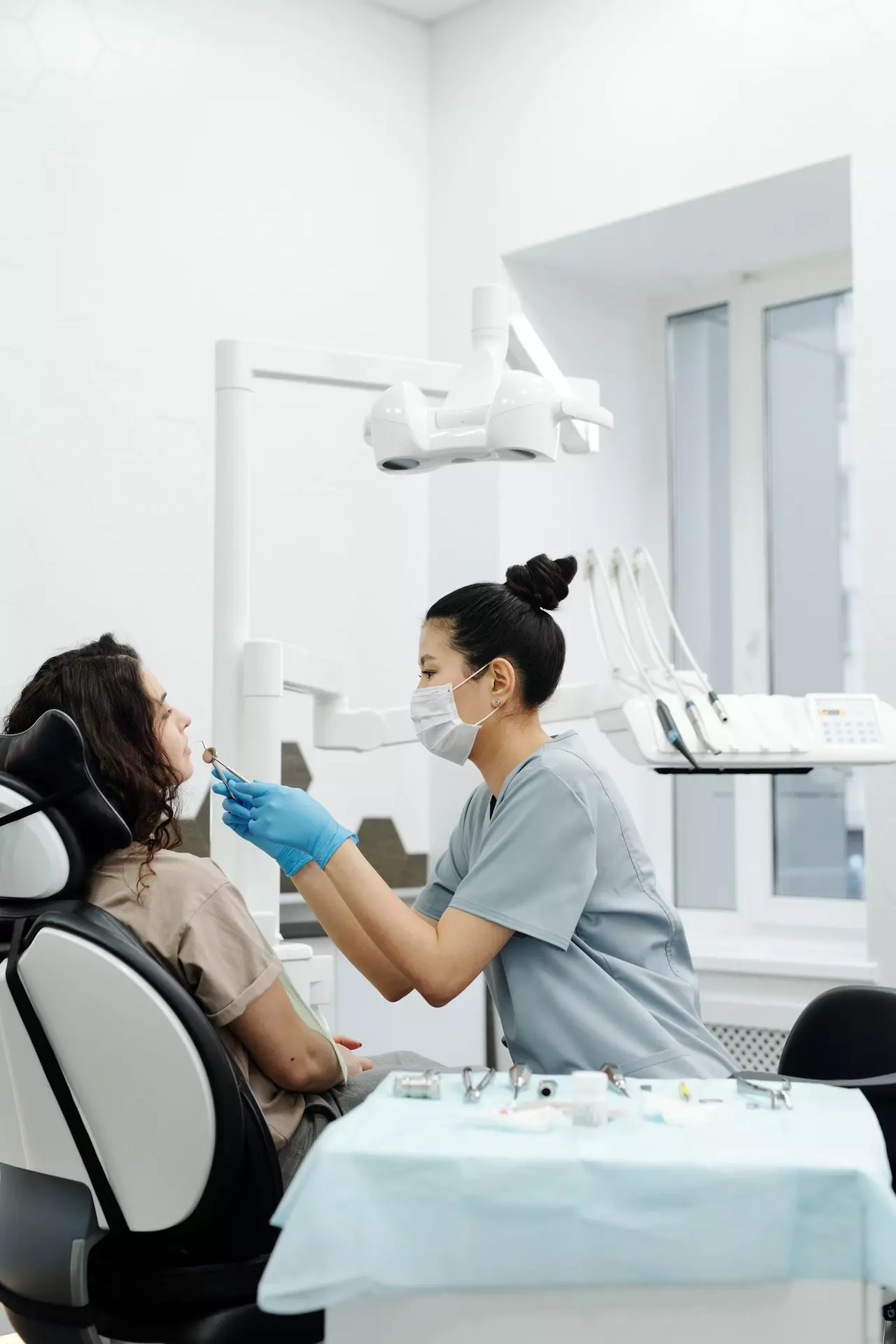 If your family has members of varying ages, you should opt for a family dental establishment. With a family dentist, all appointments for different members can be scheduled at a single office and if possible, on a single day.
This saves you from the hassle of transporting people from one dental office to another. It also allows you to meet all your appointments without being late or exhausted. Simply call, schedule, and visit, and leave the rest to the family dentist and their staff.
All In One Services
Since a family dental establishment is responsible for providing dental care to a range of ages, you will always find various services in the office. The treatments offered will work for your entire family. Whether it's preventive care for kids, regular services for you, or restorative care for seniors – something is available for everyone.
Because pediatric care is a huge part of family dentistry, family dentists can take care of a child's dental health from infancy till they're adults. And should they choose to visit the same family dentist in the future, they are more than welcome to.
Wonderful Experiences
Positive experiences with the dentist are super important, especially if you have young children. If the first trip to the dentist's office leaves them feeling scared or traumatized, this hurts their future oral health. One bad experience with the dentist and the child will have a negative association with them all their life. When they become adults, they might not visit the dentist at all – unless they experience an emergency.
When you take your child to a family dentist, you're in much better hands. This is because family dentists specialize in caring for kids – meaning they will know how to handle them and make them feel comfortable. In short, your child won't necessarily be traumatized afterward.
Other than the dentist, the staff at a family dental office is also well-versed in making a child feel at ease within their setup. So whether it's lively décor, things to keep the kids distracted, or speaking to them in a manner they understand – your child will be in capable hands.
Get To Know Your Dentist Like A Family
Another great reason why you should choose a family dentist is that it allows everyone in your family to familiarize themselves with one office and a handful of dentists. Of course, the first couple of visits might make you feel a little anxious but over time, it will be like visiting family. Except that in this case, the family happens to be a dentist who keeps your oral health in check.
Another fantastic additional advantage of a family dentist is reliability. With the same dental office, you can be sure that you're receiving quality care each time you visit. And that you won't have to worry about relying on any other dental office for all your oral health requirements.
Does Norwood Dental Have A Family Dentist?
Norwood dental is committed to being a dental office that leads the industry. We offer various services such as –
General dentistry – including preventive and restorative care

Cosmetic dentistry – for all your aesthetic concerns about your smile

Implantology – to replace your missing tooth or teeth with a dental implant
Prosthodontics – to provide you with various options for missing or damaged teeth

Orthodontics – to assist in the alignment of your natural teeth, making them appear straighter and in harmony
In short, yes, we are a family dental service and your go-to office in Norwood. We also provide same-day emergency services should you find yourself in a dental fix outside of business hours.
Our dental experts, Dr. Daniel Ross and Dr. Brandon Bussler have years of dental excellence behind them, making them the perfect practitioners for your family's dental health. It doesn't hurt that we also have state-of-the-art dental equipment that assists us in providing you with elite dental care.
If you wish to have a consultation with our dentists or simply want to feel out our office, give us a call. Dial (952) 467-3518 to schedule an appointment with us or fill in this form and we'll get back to you at the earliest.