Oral health is important for people of all ages and genders. So when it comes to catering to people of varying ages, family dentistry plays a rather important role. For those of you who are unaware of family dentistry, allow us to break it down for you.
What Is Family Dentistry?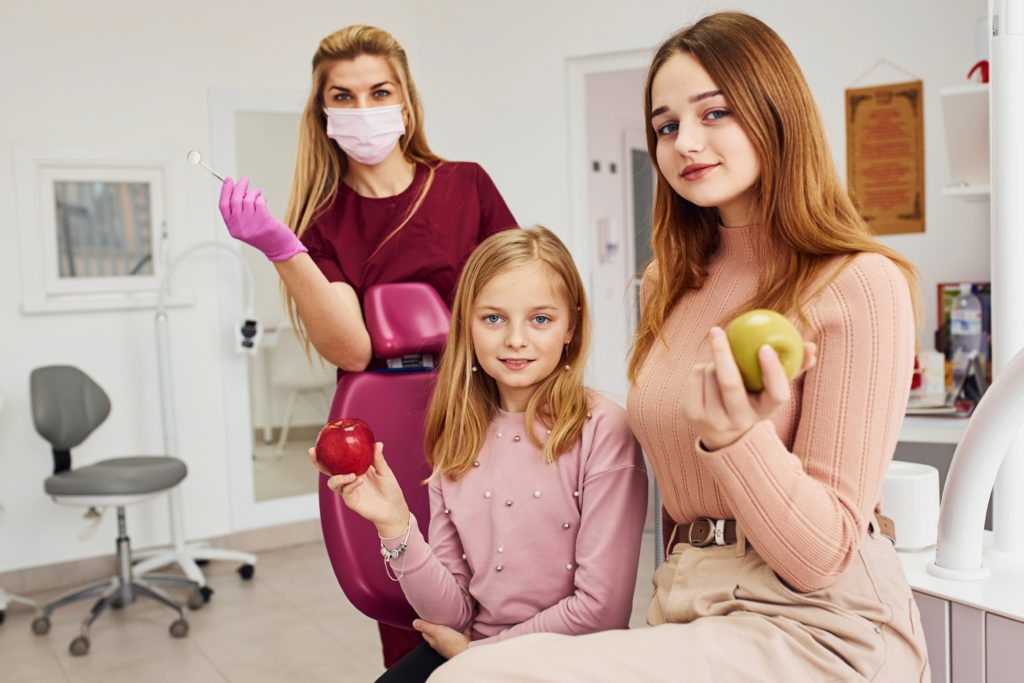 Family dentists are a lot like your general dentists. They have the same basic education – 3 years undergrad along with 4 years of dental school. However, family dentists differ from general dentists in the area that they take care of patients of all ages. On the other hand, general dentists usually confine themselves to seeing patients of a certain age group.
You probably understand the multiple trips you have to take to separate dentists. Especially when you have people of varying age groups in your family. But with a family dentist, it's much easier since you can essentially take everyone to the same office.
Why Is Family Dentistry Important For Oral Health?
Taking care of your oral health is as essential as taking care of your general health. Furthermore, a healthy mouth enhances your teeth and your smile. It also provides increased quality of life. With family dentistry involving people of all ages, you could consider it a "one-stop-shop" for any dental needs.
Family dentists also have multiple advantages, which is why they're considered important when it comes to oral health –
Convenience
What makes family dentistry the preferable faculty is how easy it is to take care of your entire family at a single office. Family dentists are exceptionally trained at dealing with children. They are even more convenient since little kids can be hard to deal with. Family dentists also deal with senior citizens, taking care of any of their needs and oral health issues. And when there's a single office to visit, you can also schedule multiple appointments on the same day, saving you a lot of time and energy.
Functional Treatment Options
This one is pretty understood. If a family dentist is taking care of multiple ages, they're offering multiple treatment options. Whether it's a regular cleaning session for you, a check-up for your kid, or dentures for the seniors, family dentists have got you covered. And similar to scheduling multiple appointments, you can also schedule the different treatments required in a day by collaborating with the dental office. Again, pack them up and bring them along.
Maintenance of Oral Health
One of the primary focuses of a family dentist is imparting dental knowledge to families. When a family visits their dentist together, they are spoken to about the various facets of oral health and how to prioritize them. Watching their parents listen to the dentist allows kids to follow these practices, in turn having good oral health. And kids visiting the same dentist as their parents also relieves them of any stress or anxieties they might be feeling. This helps kids develop a long-lasting and healthy relationship with their oral health practitioner.
Reliable Treatment
When a person continues to visit the same dentist over some time, they are aware of the dentist's quality of work. So they always know what to expect with any treatment that might be provided, giving them a semblance of peace. Additionally, a child visiting a family dentist can grow up to an adult and keep visiting the same dentist. Thereby preventing any stress involved in searching for a new dentist.
Updated Family Histories
When a single dentist is catering to a family, it is much easier to stay updated with the family's medical and dental histories. Dentists will know what to look out for. Especially in little kids. For example, if a dentist finds evidence of malocclusions in the parents. Chances are the same will be evident in their child's mouth. This helps them decide on any preventive measures they can undertake to avoid malocclusion from happening. The same goes for looking out for signs of debilitating diseases which might have oral symptoms. And since your dentist will be aware of your habits and histories, they will be better prepared to deal with your oral health.
What Treatment Options Are Available With Family Dentistry?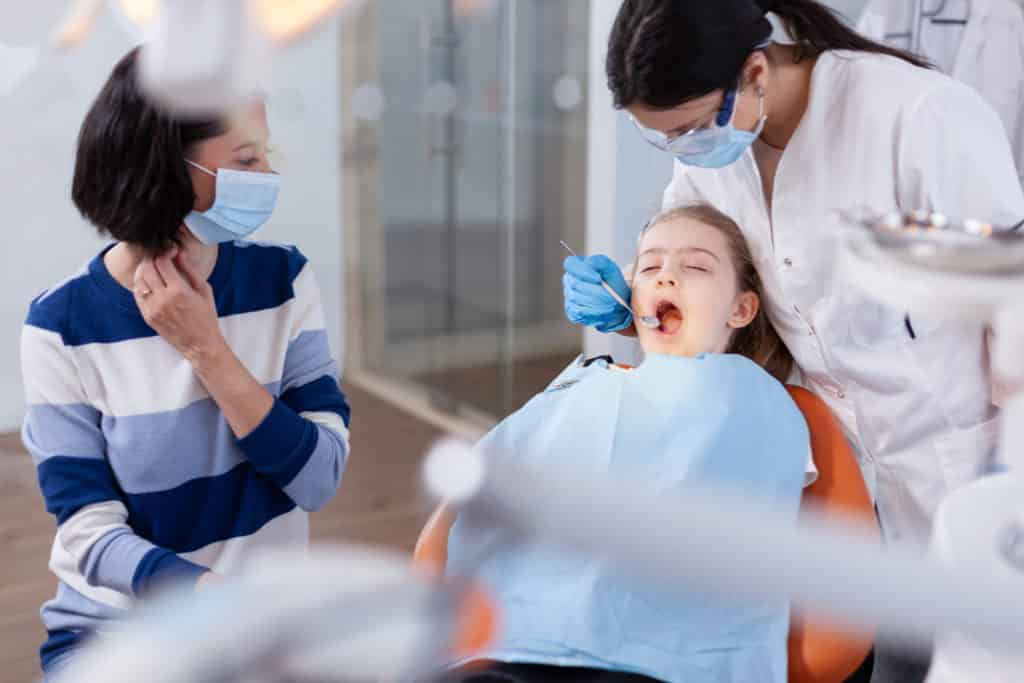 Since family dentistry involves the treatment of infants and children to grown-ups and senior citizens, they offer a wide variety of services. These include, but are not limited to –
Examinations of the hard and soft structures of the oral cavity. These might also include digital imaging such as single tooth or full mouth X-rays to ascertain the patient's oral health.
Annual professional cleaning to prevent the buildup of plaque and calculus, preventing gum disease.
Family dentists are also well versed in training new parents to take care of their infant's oral health. This includes soft finger brushing over the newly erupted teeth and cleaning their tongue.
Children's teeth are taken care of by preventative measures such as fluoride and sealant treatments to keep cavities at bay.
Another preventative treatment includes orthodontic services to prevent malocclusion and misalignment of teeth. Orthodontic treatments also include habit-breaking appliances if a child has habits like thumb sucking, teeth grinding, tongue thrusting, etc.
Restorative options such as composite and amalgam fillings for cavities, root canal treatments, etc. are also available. Furthermore, family dentistry includes tooth replacement options such as dental crowns and bridges.
Senior citizens are offered prosthodontic services such as dentures and other restorations.
Additionally, family dentists also function as a family's oral health counselor. They provide dental education on how to best care for your teeth, ensuring that all members of a family pay attention. This makes a great impact on young kids.
By now you can probably understand that family dentistry is pretty important when it comes to maintaining your oral health. If you or someone you know is interested in getting in touch with a family dentist, feel free to call us at 952-467-3518 today. Norwood Dental is more than happy to be of service to not just you, but also your entire clan.